Queensland Country Life Showgirl Awards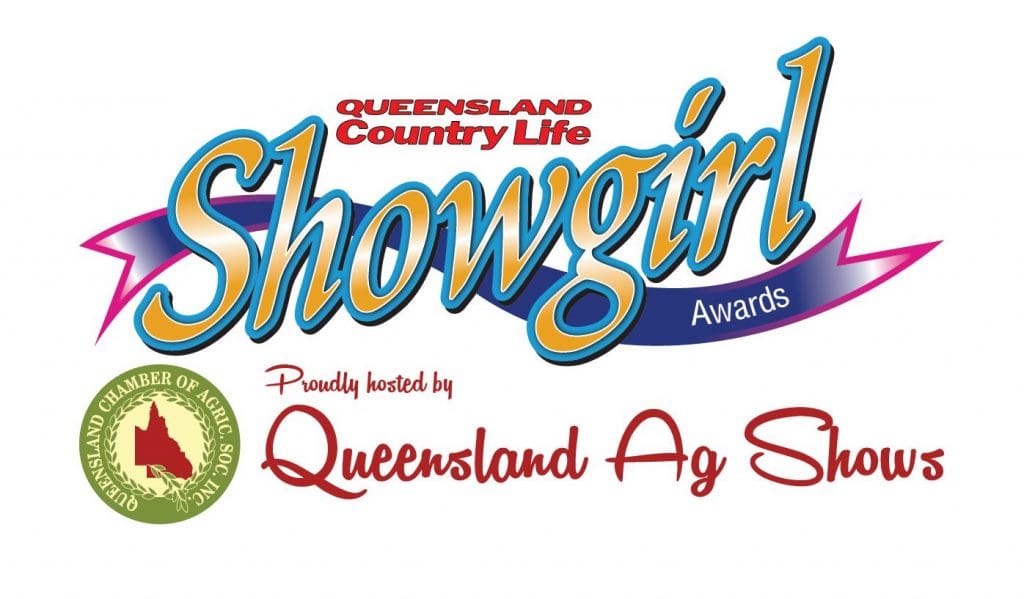 Recognising, Developing and Celebrating Young Female Leaders in Queensland Communities
          We need young female leaders across Queensland to ensure the sustainability of our communities and agricultural shows. We recognise the role young women play in sustaining the vibrancy in our communities and agricultural shows. We also understand the need to recognise and develop our young female leaders in order for them to continue to grow and give back to their communities. That's why the tradition of the Showgirl Awards remains renewed through Queensland Ag Shows, now and into the future.
About the Showgirl Awards:
          Over the past 40 years, the Queensland Showgirl Awards has gained a significant profile and is recognised for its role in developing young female leaders and shaping them into women of influence in their local or wider communities.
          The Queensland Country Life Showgirl Awards are hosted at all levels of the agricultural show movement in Queensland – at a local level, a regional (Sub-Chamber) level, and a State level coinciding with the Royal Queensland Show in August.
          The Queensland Country Life Showgirl Awards program is open to young women of 18 to 28 years of age who have a close affiliation with a Queensland Agricultural Show. There are no other restrictions of entry to the Awards program. The Showgirl Awards is an excellent opportunity for young women to become more involved in their local agricultural show and community.
How Do I Nominate for the Awards?
          Women wishing to enter the Showgirl Awards at their local agricultural show do so by contacting their local Show Secretary or Showgirl Awards Coordinator. They will provide you with a Nomination Form and more details as to the process moving forward. If your show does not host a Showgirl Awards competition, or do not hast a Show for any reason, the Show may nominate an entrant to represent the Show at Sub Chamber Finals.
2023 Queensland Country Life Showgirl Awards State Finalists:
Back (L-R): Elizabeth Neal (Central & Nth West QLD), Emma Franz (South Burnett), Bethany McDonald (South-East QLD), Lillian Lawrence (Central Highlands), Jessie Gofton (North QLD)
Front (L-R): Rebekah Miller (South-West QLD), Casey Cleary (Burnett), Isabella Hanson (Central QLD), Olivia Harrison (West Moreton & Brisbane Valley), Elly Close (Darling Downs)
2023 Queensland Country Life Showgirl Winner:
Isabella Hanson
          Bella is a driven individual, currently pursuing a Bachelor of Communication with a major in journalism and business communication at Griffith University. Simultaneously, she plays a pivotal role on her family's cattle property in Theodore, works as a freelance writer, and contributes to Hewitt & Co as an editor and co-producer of the podcast 'From The Saddle'.
          Outside her academic and professional roles, Bella actively engages with her community as the cattle steward for the local show. She has a strong commitment to showcasing top-quality cattle exhibits and nurturing young competitors, which is evident in the show's growth. Bella is also a seasoned competitor, having participated in shows across Queensland, attending those such as the Ekka and Sydney Royal, at both state and national levels.
          As an ambassador for agricultural shows, Bella believes in leading by example rather than persuasion. She prefers to demonstrate the value these shows bring to her own life and those in her community. Bella also recognizes the importance of incentives to attract new participants and volunteers at shows, such as offering a friendly gesture like a 'first round on us at the bar' or 'smoko will be provided.' Her unwavering dedication to agricultural shows and the community serves as an inspiring example for others to get involved and support their local Ag Show.
2023 Queensland Country Life Showgirl Runner-Up:
Olivia Harrison
          Olivia is a multi-talented individual who currently holds a position as a livestock administrator and accounts clerk at Teys' Condamine feedlot in Toogoolawah, and also serves as a bookkeeper for a beef enterprise. Her professional life is marked by her expertise in livestock management and financial administration.
          Beyond her work, Olivia has a passion for community involvement, enjoying announcing at camp drafts and actively participating in Stockhorse classes at various agricultural shows. Her love for these events and her dedication to showcasing the best of the livestock industry is evident.
          Growing up in Proston, Olivia's connection to agricultural shows runs deep. Her family's annual tradition of attending the local show instilled in her a lifelong passion for these events. Olivia cherishes the moments competing on her horses in the show ring, and she also boasts a unique talent, having competed in whip cracking competitions all over Queensland, including the renowned Ekka.
          As an ambassador for agricultural shows, Olivia believes in the power of word-of-mouth promotion. She emphasizes the importance of collectively promoting agricultural shows during conversations with people from all walks of life to encourage more participants and entries in these cherished community events.
2023 Queensland Country Life Showgirls' Choice Winner:
Casey Cleary
          Casey, a dedicated individual, is currently in her final year of pursuing a Bachelor of Nursing at Central Queensland University. Her commitment to education and experience led her to the Sunshine Coast, where she's embarked on a journey as an assistant in nursing.
          In her local community, Casey is a devoted member of the Mount Perry Show Society, and for approximately nine years, she has volunteered and served as a steward at the Mount Perry Show, contributing in various capacities, including set-up, pack-up, ticket sales, and roles within the pavilion and secretary office. Her strong connection to country shows has been a lifelong passion.
          As an ambassador for agricultural shows, Casey is determined to promote their value and boost participation. Her strategy involves highlighting the educational opportunities these shows offer, emphasizing the hands-on learning experiences in agriculture, livestock breeding, crop cultivation, and sustainable farming practices. Furthermore, she underlines the economic benefits of agricultural shows, showcasing their ability to support local businesses, create jobs, bring communities together, and foster the growth of the agricultural sector. Casey's unwavering dedication to the cause serves as a compelling example for others to become actively involved and appreciate the profound impact of these events.
Thank you to our Sponsors