Queensland Ag Shows Awards
About The Queensland Ag Shows Awards
          Established in 2016, as an initiative of the Queensland Ag Shows Next Generation Committee, the Queensland Ag Shows Awards recognise excellence and innovation in the Agricultural Show movement. The QSAs serve to acknowledge the contributions of the grassroots volunteers that bring together Shows within Qld and aim to celebrate the tireless efforts that embody the values of the Agricultural Show movement.  They encourage teams and individuals to innovate and maintain their commitment to achieving excellence.  The awards are a superb opportunity for the industry to come together and celebrate with our peers.
2024 Winners will be announced at the Queensland Shows Awards Dinner on Saturday, 16th March 2024 in Brisbane, held in conjunction with the 2024 QLD Ag Shows Annual General Meeting.
Outstanding Individual Contribution
          This award aims to acknowledge individuals who have made a significant outstanding contribution or achievement within one of Queensland's 129 Agricultural Show Societies.  They may have made a significant contribution during a 2022 Show or over a number of years in the capacity of a Chief Steward/Steward, exhibitor, organising volunteer or committee member etc, or to have assisted in an outstanding way through the development or organisation/running of a new or existing competition, secured considerable sponsorship or grant opportunities, or acted in a major role within the Show society that deserves recognition.
2023 Winner: Julie Walz - Wandoan Show Society
Runner Up: Jessamine Crawford- Emerald Show Society
          Julie Walz continually strives to keep intergenerational community members engaged and connected with the Wandoan community. Her innovative, organisation, willingness to sacrifice herself and her seemingly boundless energy are all legendary in Wandoan. Julie has been a member for more than 40 years including treasurer and secretary. She has taken part in running or assisting in the introduction of the WAGS (Women and Girls at the Show) marquee with guest speakers and presenters and the Aim High Black Tie Gala.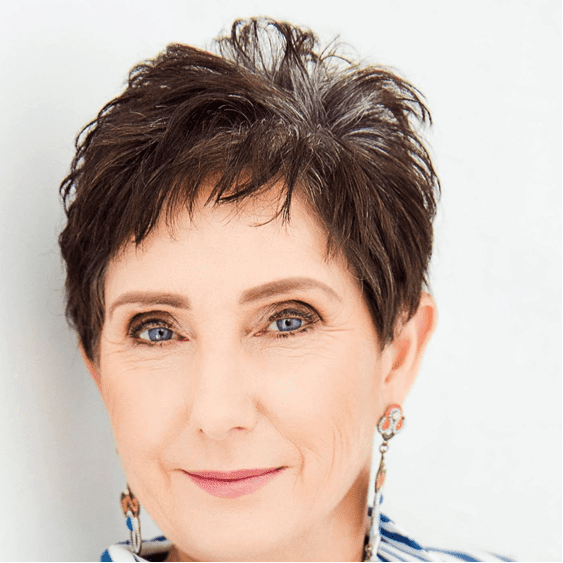 This award acknowledges an individual aged between 18 and 35 who has, through their attitude and efforts within at least one of Queensland's 129 Agricultural Show societies, demonstrated they are an emerging leader in the movement. Their work may have been to assist individuals or groups, or to develop competitions or programs to help the society and/or their community. For example, they might be a Steward, livestock donor, an organising volunteer, event marketer or executive member.
          The nominee should have made a significant voluntary contribution to the benefit of the affiliated Show society.
          The nominee must be between the ages of 18 and 35 inclusive as at date of nomination and have been a member of a Qld Ag Shows affiliated Show for at least 12 months. 
2023 Winner: Shelley Doyle - Warwick Show and Rodeo Inc
Runner Up: Amanda Finlay - Gin Gin Show Society
          Shelley Doyle has helped resurrect dwindling competitions and helped grow old ones at the Warwick Show. While she has been involved with the event from a young age, she became more involved in 2007 when she first entered the Warwick Showgirl competition.
          She entered the Rural Ambassador competition in 2011, motivating her to make sure more younger people got involved within the show movement. In 2017 she held a two-day cattle judging school in Warwick, separate to show time, so school aged participants could attend and gain further knowledge and experience.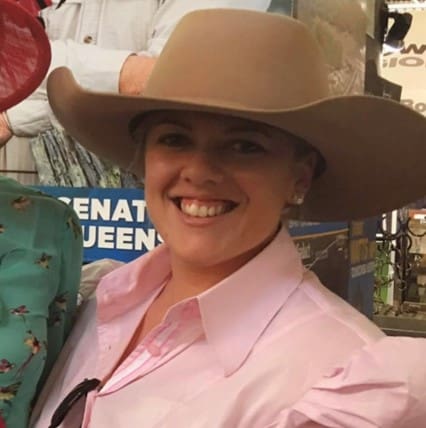 Best Innovation in A Local Event
          This award is for innovation in a local event hosted by a Queensland Ag Shows affiliated show society. The award aims to not only celebrate the innovation, but those that helped to spearhead its organisation and development. The 'innovation' could include anything from a new entertainment item to innovative social media campaigns, data gathering and registration services, adaptations or any other innovation that has taken a local event experience to the next level.
          The innovation must have occurred during the previous 12 months.
2023 Winner: Soiree at the Show - Toowoomba Royal Show
Runner Up: TRELLO Announcing App - Sunshine Coast Show Society
          The Soiree at the Show concept is a rural women's networking lunch, allowing women to reconnect, relax and have an enjoyable time at the show. Delivered to the event via a tour of the show on the people mover (tractor) the lunch focused on local food and drinks with attendees welcomed to the event with a complimentary cocktail featuring gin donated by local distiller, roaming canapes from The Courtyard and divine tunes by local musician Cheylee Berther. The main course and dessert both had a local flavour with the meat for lunch smoked on site.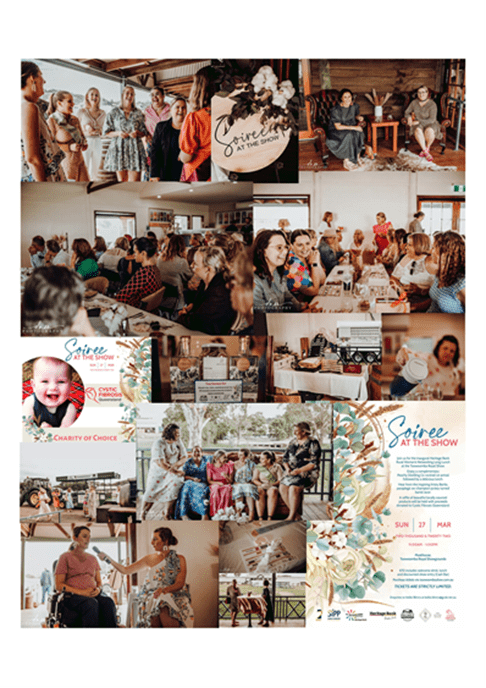 1. Complete the details in the appropriate nomination form within the Nomination Pack document in full.
          Click here for Nomination form (Print & Scan or complete electronically within PDF and return)
2. Attach a maximum 1000-word submission outlining an overview of the nominee and addressing specific selection criteria as set out in the nomination form.
3. Include a high-resolution photograph of the Nominee (at least 1MB) in the submission email for use in marketing/media.
                                                  NOTE: Nominations for 2024 Awards submissions are now open, and close on the 31st of January, 2024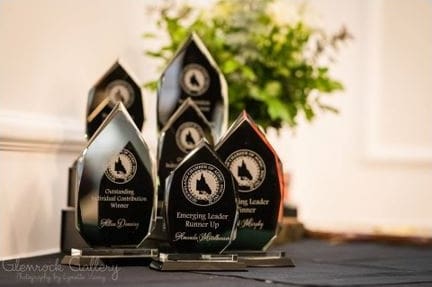 Thank you to our long-time supporter Sandstream Toowoomba for donating the beautiful
etched glass trophies each year
OUTSTANDING INDIVIDUAL CONTRIBUTION
| | | |
| --- | --- | --- |
| Year | Name | Show Society |
| 2023 | Julie Walz | Wandoan Show |
| 2022 | Denis Janetzki | Oakey Show |
| 2021 | Eric 'Snow' Green | Taroom Show |
| 2020 | Katherine Raymont | Gatton Show |
| 2019 | Allan Denning | Pittsworth Show |
| 2018 | Steve Hancock | Mitchell Show |
| 2017 | Carissa Hallinan | Tara Show |
| 2016 | Jessica Wild | Maleny Show |
Year

Name

Show Society

2023

Shelly Doyle

Warwick Show & Rodeo Inc

2022

Jessica Hanson

Crows Nest Show

2021

TIE

Bec Skene

Melinda Wright

Pittsworth Show

Fraser Coast Show

2020

Amy Palmer

Cunnamulla Show

2019

Jack Murphy

Pittsworth Show

2018

Stacey Heidenriech

Emerald Show

2017

Sarah Schultz

Mudgeeraba Show

2016

Christie McLennan

Taroom Show
BEST INNOVATION IN A LOCAL EVENT
| | | |
| --- | --- | --- |
| Year | Show Society | Event |
| 2023 | Toowoomba Royal Show | Soirée at the Show |
| 2022 | Toowoomba Royal Show | The Producers Long Lunch |
| 2021 | Pittsworth Show | Cook The Crop |
| 2020 | Dayboro Show | Agri Ed Pavilion & Kids Zone |
| 2019 | Dirranbandi Show | Paul Kelly & Friends Concert |
| 2018 | Gatton Show | Qld Dairy Showcase |
| 2017 | Wandoan Show | WAGS |
| 2016 | Sunshine Coast Show |   |